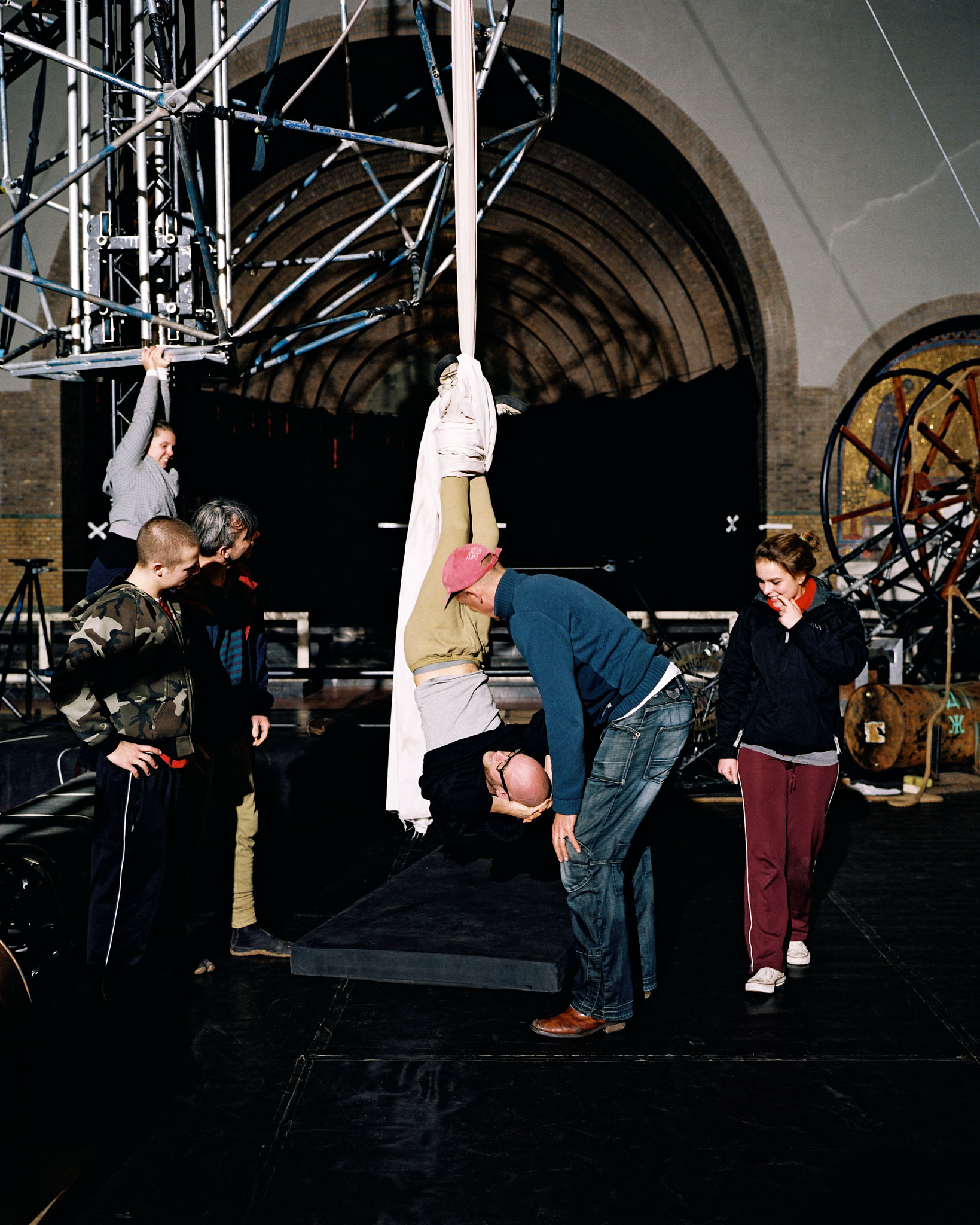 Circus Elleboog


This project was part of an assignment by design and campaign agency 178 aardige ontwerpers. The pictures where used for a magazine-special from housing corporation de Alliantie on their sponsorship of the Turbulentie show by Circus Elleboog and The Lunatics.

Most pictures are shot at the Chassékerk in Amsterdam, where I followed the preparations for Turbulentie and at Royal Theater Carré, where the production was on show for the first time.
Later on I also photographed the last performance of Turbulentie at Circus Theater Festival Circo Circolo, as an assignment by Circus Elleboog.
About the show: "For their 60th anniversary Circus Elleboog bundles their powers with The Lunatics. Under direction of Marnix Mulder the performers in Turbulentie outline a timetravel which will bring you characteristic views from Dutch and Amsterdam history in both a recognizable and abstract way."

Circus Elleboog was a well known youth circus from Amsterdam, The Netherlands. The Lunatics make innovative theaterspectacle at the most diverse locations all around the world.